We Are Faster
Our railing can be ordered to exact size to ensure a precise fit and the most efficient installation possible, no need to spend time and money cutting and sizing at the job site.
Our code-compliant (engineered and approved to ICC-ES AC273 commercial and residential building codes) hidden fastener system provides a clean finish, and beautiful product which is perfect for multi-family or commercial clients.
Pre-Assembled Panels save 20-30 labor minutes per opening, average 4-6 hours per deck· Durable and Aesthetically Pleasing product· Hidden Fastener System / No Welds or Rivets· Adaptability in the Field· ICC-ES AC273 Approved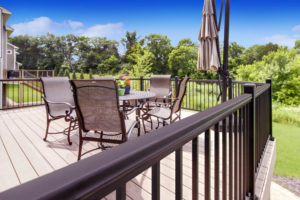 NO PROJECT DELAYS FOR REPLACEMENT PANELS
Having a local partner for your railings allows for accountability and quick and easy access to supplies in case of unexpected change in measurements, damage, or other issues.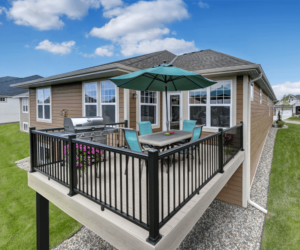 FAST LEAD TIMES
West Coast Railing is the local railing supplier for you. Our railings are fabricated in-house. This results in lightning-fast lead times for material deliveries. Railings are ready for installation in days, not weeks. Shipping expedited as well, it often takes only a day, sometimes even less.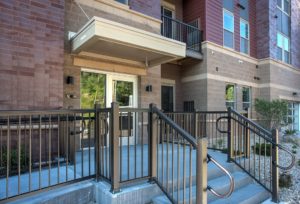 RAILINGS ARE MADE TO ORDER
You must no longer waste time at the job site cutting and measuring. We take care of it.
Installation times are cut in half, compared to competing products. The pre-assembled powder-coated aluminum panels come with standard mounting hardware and can take as little as five minutes to install without the need for special tools or welding. Contractors can install up to 12 panels an hour, significantly increasing productivity.